Catherine - Nevada is fun. It is hot, dry and my cold is gone. My daughter Rebecca came down to Las Vegas to stay with us at for her 24th birthday. It was fun to see Vegas through her eyes as it was her first time here. As an added bonus it was also Halloween. I highly recommend visiting Las Vegas during Halloween weekend as there are lots of great costumes and displays.
The Oasis RV park was the first large RV resort we have stayed at. It was exactly as expected with a little plot of concrete to call home, swimming pool, laundry, showers and full hook up. Most of the places we have stayed at so far are State parks so this was different but OK.
Our neighbours had a domestic at around 2am on our last night which was a little disturbing. Security came and took care of the yelling and fighting. They both left and then came back the next morning. When I went outside the wife asked if they had woken us up last night. I said yes, but did not know what else to say. She said sorry, but sometimes sorry doesn't mean much.
It is very unsettling to hear two people who are supposed to love each other more than anything yell and scream. Life is hard enough as it is. Why go through it angry and yelling at the people you love most?
Down by Freemont street is a new shopping complex called The Containers. It is made from freight containers and has some fabulous little shops and wine bars. Outside of it is a fabulous praying mantis sculpture that belts out songs and flames. I bought a great long sleeve t-shirt that says "Find Your Pace, Take the Journey." This seemed appropriate for where I'm at today.
Narnia - I LOVE the heat. When my mom's are out I sleep in the front window until I am like a roasted chicken, then I eat, then I go back to the window and roast the other side.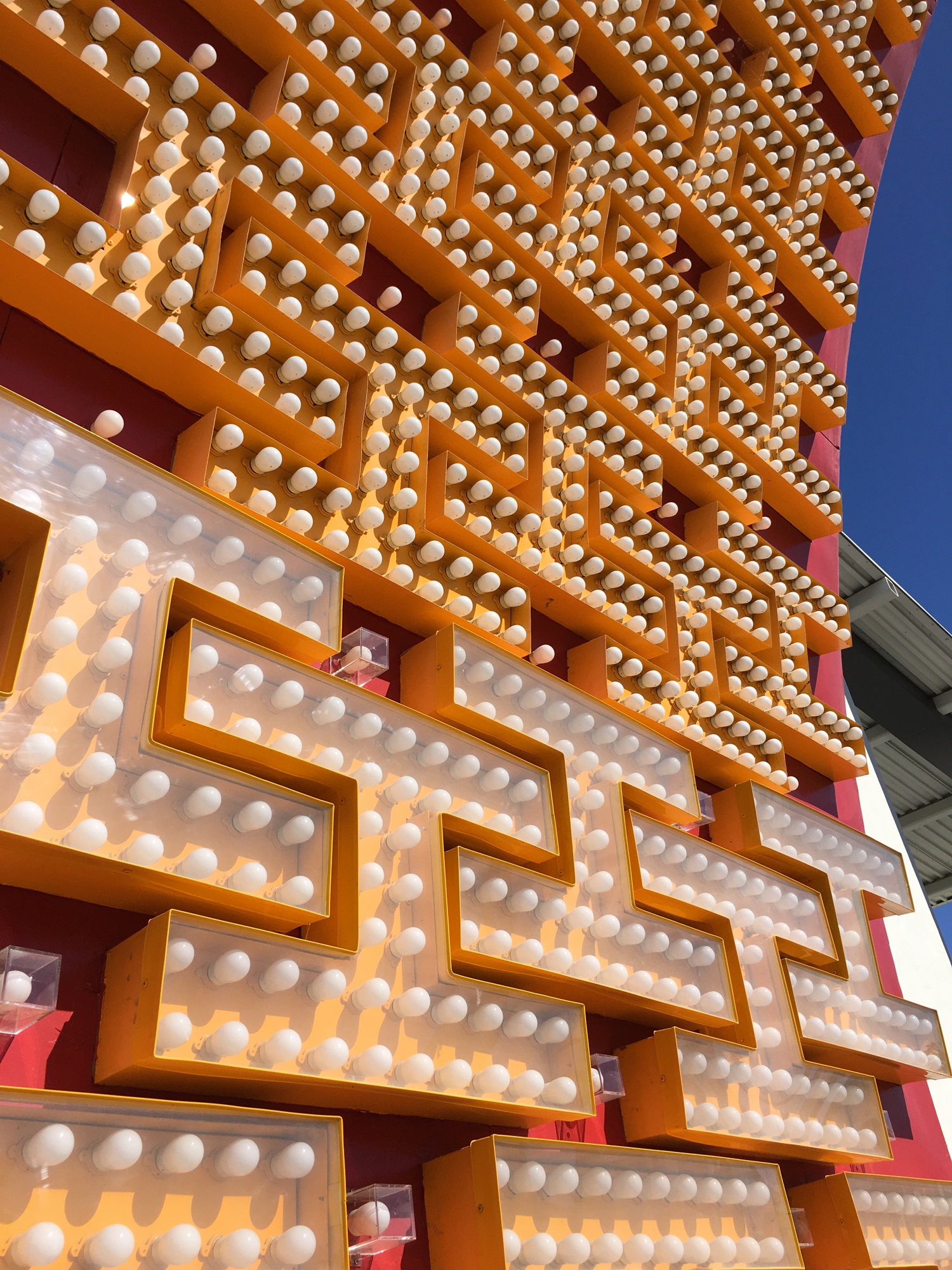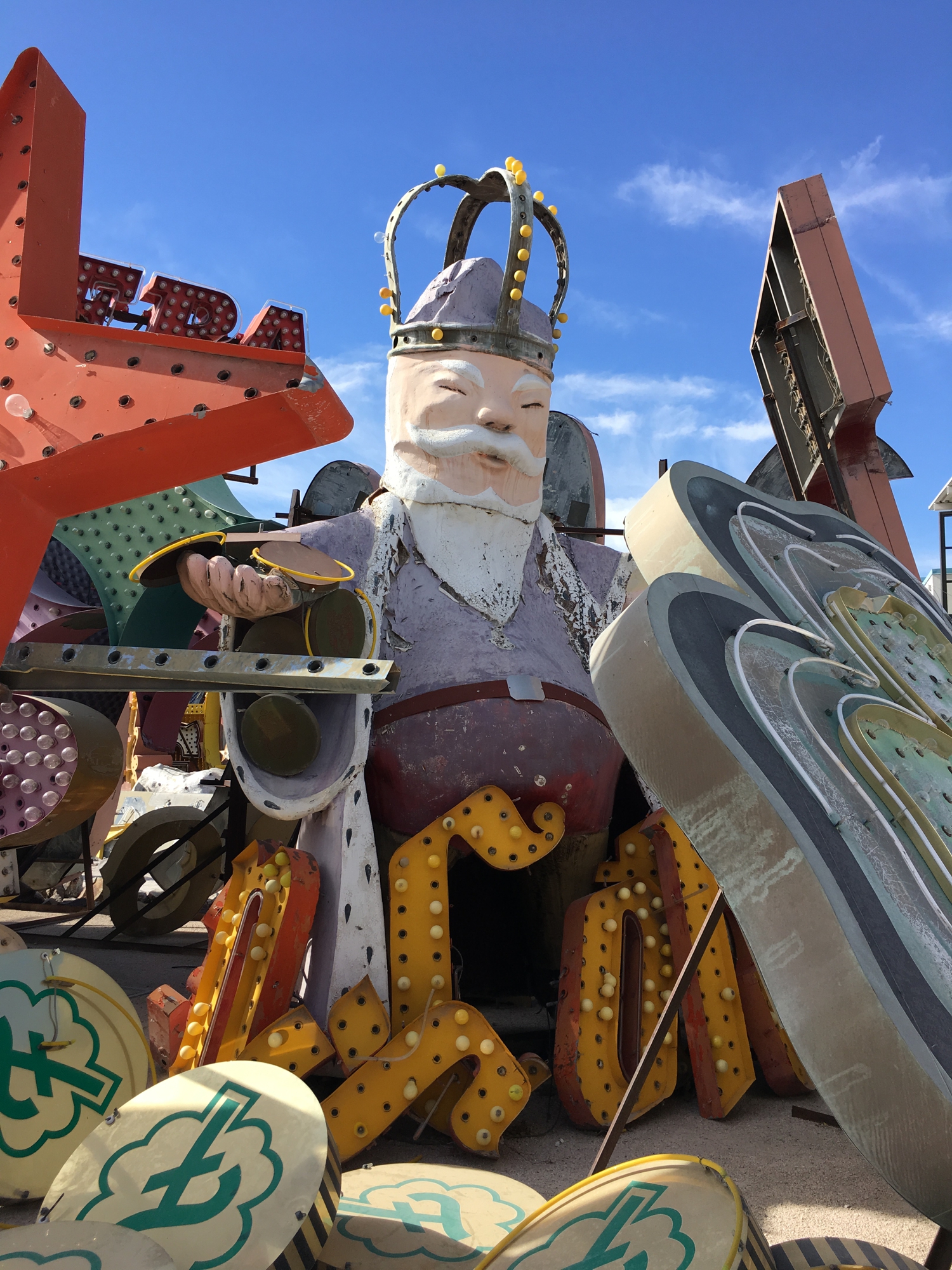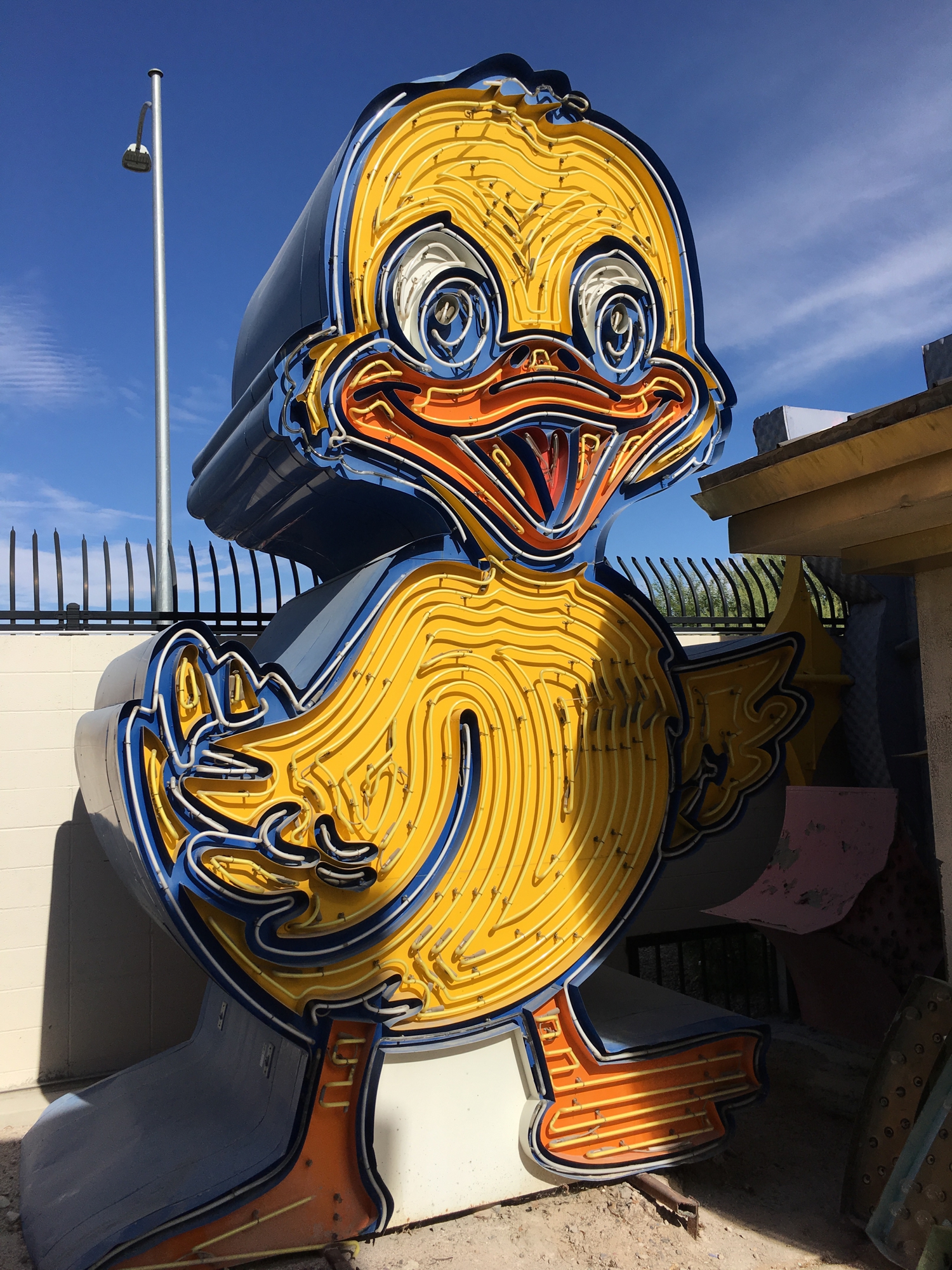 Kathryn - I have been to Vegas many times before but never before to the Neon Museum. This is where old neon signs go to die, or arguably to live another life as part of the history of Las Vegas. Most of the signs do not light up any more, so we opted to do the daylight tour. Mostly rusted metal, paint pealing off, bulbs smashed out, truly beaten up... just how a person feels after spending too much time in sin city.
If I were a tumbleweed
I'd blow all over the range
The antelope and cows
would consider me insane
- Catherine